Joe. Craig Combs & Josh Combs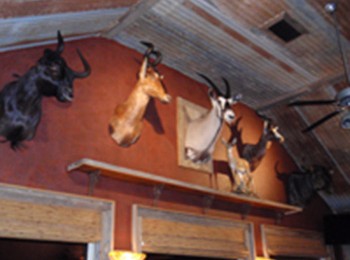 Marita,
Here's the first of the pics from our mounts in the game room. Even my wife, who usually hates my deer heads on the wall, told my son Jacob that these look good in there. They look incredible! Of course, Josh's springbok and steinbok are at his house, but he let me hang his gemsbok with my other animals.
Thanks again to you and Freak and Wiets and all the crew there who made it possible.
God's blessings on you and yours!