From the PH
Sitting at the fireplace with the flames telling tales of its own, I'm watching the magnificent African sunset for the 5th year in this chair.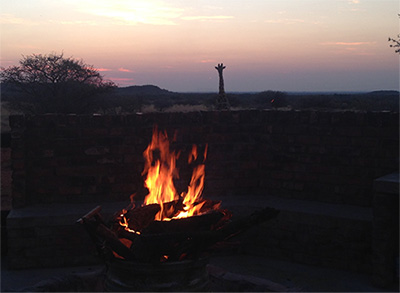 This is all possible at Wiets Safari's where my PH dreams finally came true after 15 years of being a free lance PH.
This place is truly my Home away from Home.
I've had plenty of experience with lots of different Hunting Outfitters all over the different provinces of South Africa. All of these had one major thing in common, business and there for money. This means that the true experience of the South African bush is not met at its fullest. The most beautiful 5* Lodges and not to mention the Land Cruisers rigged to any PH's dreams. Plenty of animals (game) but one major aspect were missing at them all, Home away from Home!!
This for me is the most important factor I need to provide for all my clients I guide in South Africa. They come thousands of miles to the relatively unknown place called South Africa. Fellow hunters/clients, this factor I can recall with every single client I have guided and spent time with over the past 5 years at Wiets Safari's.
Second on my list of the ultimate Hunting experience will definitely be the trophies (animals) I can provide my clients with.
At Wiets Safari's this is all possible by one of the most committed farmers I've met in regards to conservation. Mr Wiets Botes owner of the farm that he started during the 70's. The fact that he started so early and the conservation aspect means that there are more than abundance of game (animals) but more important top quality trophies to choose from.
I would love to invite any fellow hunter/client or guest that's serious about having the African safari experience to remember, to come and join me next to the fire at Wiets Safari's so we can talk under South African Skies!!!!
Your PH
Ettiene
ettienne@wiets.com