5 Trophy, 7 Days hunting Package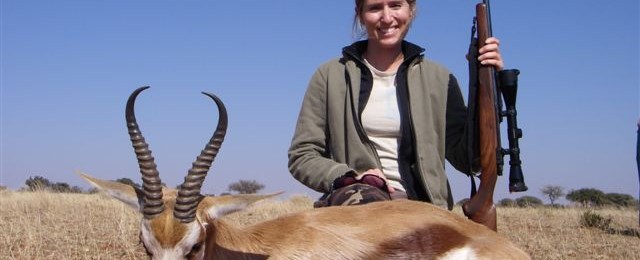 South African Plains Game – $ 3425. USD
(Prices valid until the 2015/2016 season.)
7 Day Kimberley Ranch Hunt Package
1×1, 5 Trophy Animals
Red Hartebeest, Black Wildebeest, Blesbuck,
Springbuck, White Blesbuck
Includes 7 days of professional guided Plains Game Hunting, ranch transportation, deluxe accommodations, meals, animal processing, on our Kimberley ranch.
Special 7 Day Package includes:
Transportation to and from the Kimberley Airport.
Daily Rates for 1 Hunter.
All licenses and trophy fees for listed "package" animals.
Professional Guides, Trackers and Ranch transportation.
Processing and preparation of trophy game animals.
All ranch lodging, laundry service, meals and beverages
Special hunting packages may be custom tailored to your requirements, please talk with us concerning any changes you would like to incorporate into your hunting adventure.